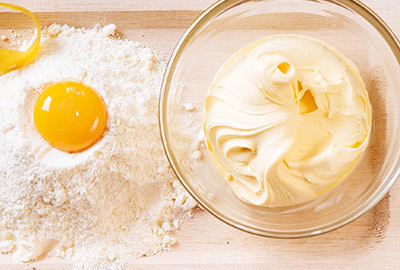 MILK BASES
Even the smallest things, when made with love and passion, are transformed into art. A unique gelato that comes from a great experience, passion and natural ingredients of the highest quality: flour locust bean gum, guar gum, dextrose, fructose, sugar, protein and fat fractionated milk.
With our milk bases you can produce a high quality gelato, creamy and soft, perfectly structured and balanced to satisfy the most discerning palate.

Varieties: NATURLIFE, UNICO, UNI NEUTRO, MASTERMILK, MASTERCREAM, NATURMILK, NATURCREAM, EVEREST, EVEREST CREAM, EVEREST VANILLA, UNI MILK, UNI CREAM, GIOCONDA, ROYALMILK, ROYALCREAM, ICEMILK, ICECREAM, SUPERMILK, SUPERCREAM. EUROPA, MADRENATURA LATTE.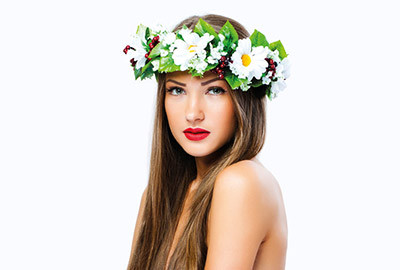 MADRENATURA
The first natural line completely without:
stabilising additives
allergens
emulsifier additives
colourings
preservatives
GMOs
Madrenatura represents a real revolution in the world of gelato. A product that goes beyond just being natural, searching for the true essence of a good gelato. An innovative line yet respectful of the artisanal Italian tradition which is born in the uncontaminated countryside in the Parco di Veio. With Madrenatura you can finally have only natural ingredients in your gelato.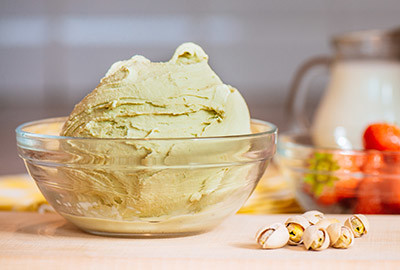 CORE BASES
Our long and continuous research has paid off: only natural raw ingredients, from those farms and producers that share our respect for nature and for our great Italian food tradition.

Varieties: PURE ALMOND 100% FROM AVOLA, PURE TOASTED ALMOND, DARK PIEDMONT HAZELNUT PGI, PURE HAZELNUT VAR. GM, ROMA HAZELNUT, CREAMY MASTER, HAZELNUT, PURE PINE NUT 100% FROM PISA, PURE ETNA PISTACHIO, GREEN SICILIAN PISTACHIO, PURE GREEN PISTACHIO.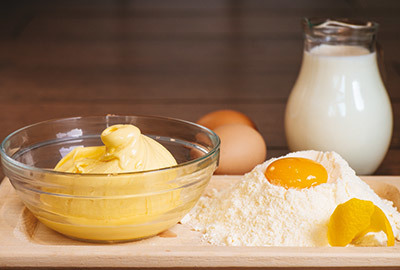 CLASSIC PASTES
Uninatura Classic Pastes are a mix of products with the highest quality ingredients (eggs, mascarpone, marsala, cocoa etc.) to be added to a milk base to create, with the art of the master gelato makers, a unique and inimitable gelato.

Varieties: BONROCHERERE', BISCOTTO BROWNIE COOKIES, CREMA ANTICA, CARAMELLA MOU, CREME CARAMEL, CREMA CAFFÈ, CAFFE' GOLD BRASIL, CREMINO, WHITE, CHOCOLATE, CHANTILLY, DARK PREMIUM GIANDUIA, GRANTORINO GIANDUIA, LEMON MUFFIN, KREAM RAFFAEL, WHITE KISSME, DARK KISSME, PISTACHIO EXTRA, MARRON GLACES, MASCARPONE VENEZIA, MERINGUE, SORRENTO WALNUT, OVOCREAM ANTICO, PANNA COTTA, TIRAMISU' VENEZIA, NOUGAT SICILY BRONTE, CLASSIC NOUGAT, MADAGASCAR VANILLA WITH PODS, BOURBON VANILLA, ROMA ZABAGLIONE, TRIFLE.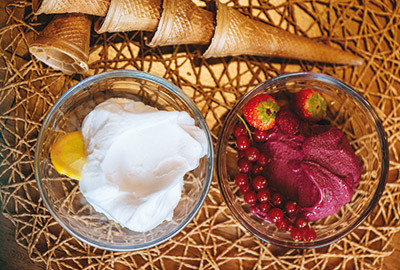 FRUIT BASES
Our bases for fruit gelato allow you to prepare a creamy product, of high quality, spoonable and with a unique taste, maintaining the freshness and sweetness of natural and tasty raw ingredients.
Our fruit bases are able to take advantage of the seasonal availability of various fruits and can be combined with every variety of fruit from anywhere in the world.

Varieties: NEUTRO FRUTTA, EVA, MASTER FRUIT 50, MASTER FRUIT 150, NATURALIA, FRUTTA E FRUTTA, MADRENATURA FRUTTA.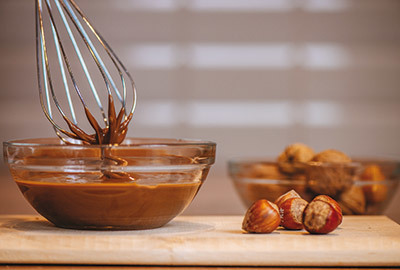 RIPPLES
A quality gelato deserves a great ripple product. Our ripple ingredients will give your gelato the right finishing touch.
Unique ingredients, inimitable flavours created to satisfy even the most discerning palate, crisp and tasty decorations to allow each master gelato maker to give a touch of liveliness and originality to his own gelato shop display.

Varieties: CHERRY "MODENA", BROWNIE COOKIES, WHITE CHOCOLATE, CIOCCOBALL, MILK CHOCCORICE, BONROCHERE', CANDIED FIG, WILD STRAWBERRY, SOFT FRUITS, KID 5 CEREALS, KING COOKIES, NABUCCO CRIOLLO, NUTI', NUTI' CREMINO, NUTI' ICE, PESCARANCIO (PEACH/ORANGE), BACCO, SACHER ICE, BISCUITS OF ITALY.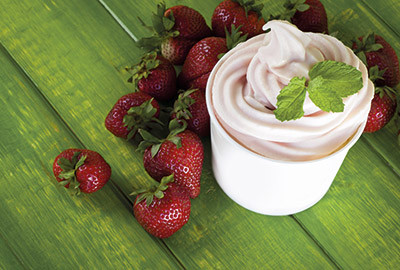 YOGURTS
We have created a line of yogurts made with natural flavours: freeze-dried yogurt with plenty of fruit to create superb gelato with an excellent taste.
A real-yogurt gelato, creamy, healthy, light and fat free. A real pleasure for the palate and in line with the market trend that increasingly requires products aimed at the health and welfare of consumers. All our yogurt range can be used in soft-serve machines or batch freezers.

Varieties: YO LIFE, MR. YOGURT, YO LIFE GREEK, YOLLER WHITE, YOLLER STRAWBERRY, YOLLER SOFT FRUITS, YOLLER MANGO PEACH, YOLLER BLACK RASPBERRY, YOLLER MUESLI FITNESS, YOLLER PAPAYA, YOLLER TROPICAL, FROZEN YOGURT.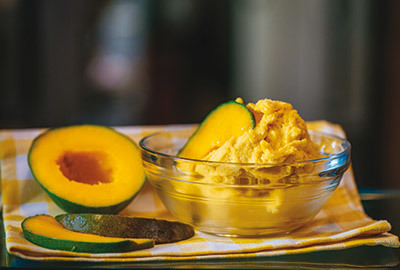 SMART
Our Smart natural preparations are instant complete products, containing a high percentage of dehydrated and freeze-dried fruits to obtain unique flavours, natural and yummy.
The genuine artisanal gelato products you obtain are soft, spoonable and can also be integrated with fresh fruit thus leaving room for the creativity of the master gelato maker. The Smart line is also ideal for your soft ice cream.

Varieties: ACE, CITRUS, PINEAPPLE, WATERMELON, BANANA, COFFEE, MILK CHOCOLATE, DARK CHOCOLATE, COCONUT, YELLOW CREAM, MILK CREAM, STRAWBERRY, SOFT FRUITS, GIANDUIOTTO, GINSENG, KIWI, LIME, LIMONCELLO, LEMON, LIQUORICE, MANGO, MASCARPONE, GREEN APPLE, POMEGRANATE, MELON, MINT, BLUEBERRY, BLACKBERRY, HAZELNUT, WALNUT, PEAR, PEACH, PISTACHIO, RICOTTA, GREEN TEA, TIRAMISU', TROPICAL, YELLOW VANILLA, YOGURT, ZABAGLIONE.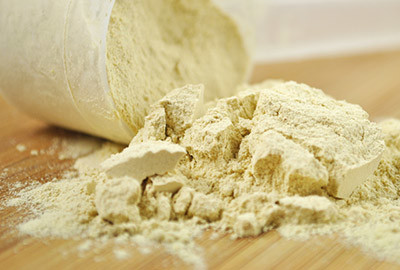 SUPPLEMENTS
Our line of supplements provides master gelato makers newly designed ingredients and technologically advanced products to improve their artisanal gelato relating to its structure, its flow characteristics, its longevity and the overrun.
Our supplements are soluble, hot or cold, with doses between 5 and 25 grams per litre of water or milk; they do not alter the taste and are self-balancing.

Varieties: INTEGRA MILK, INTEGRA FAT, INTEGRA FRUIT, INTEGRA FIBER.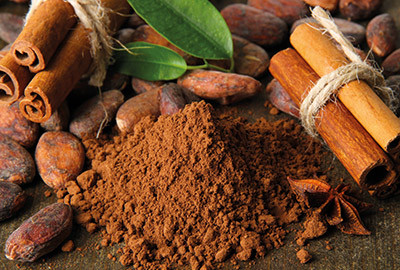 CHOCOLATES
Our Gelato Chocolate Base products are ideal to obtain a gelato with a unique taste, enveloping and intense, with all the refinement of the best traditional gelato vendors.

Varieties: SUPERCIOK DARK, SUPERCIOK NABUCCO CRIOLLO, SUPERCIOK MILK, SUPERCIOK EXTRA DARK 70%, SUPERCIOK 250.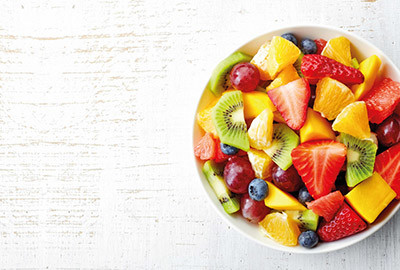 PUREE DI FRUTTA
Our fruit puree are made by blending carefully chosen and selected fresh fruits into a purée. These products are packaged in an aseptic environment, using technology which guarantees absolute safety and can be stored at room temperature.

Varieties: APRICOT, PINEAPPLE, BANANA, CHERRY, STRAWBERRY, SOFT FRUITS, KIWI, RASPBERRY, MANGO, MARACUJA, POMEGRANATE, BLUEBERRY, PAPAYA, PEACH.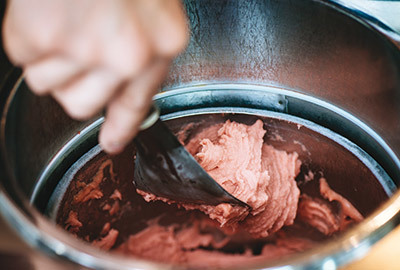 FRUIT PASTES
The Uninatura natural fruit-based paste products are ideal for the fabrication of gelato which preserves unaltered the taste and quality of the fresh fruit.

Varieties: PINEAPPLE, BANANA, CHERRY, COCONUT, STRAWBERRY, WILD STRAWBERRY, SOFT FRUITS, KIWI, RASPBERRY, LEMON, MANGO, GREEN APPLE, MELON, MINT, BLUEBERRY, BLACKBERRY, PEACH, TROPICAL.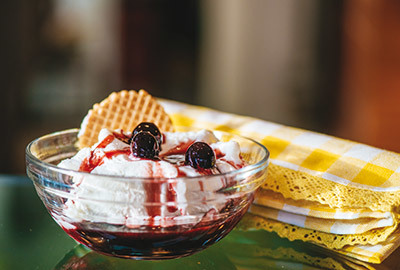 TOPPINGS
Uninatura offers a wide variety of toppings, ideal for easily decorating your gelato, suitable for the creation of products which are original, compelling and, of course, high quality.

Varieties: CHERRY, AMARETTO, BANANA, COFFEE, CARAMEL, CHOCOLATE, WHITE CHOCOLATE, DARK CHOCOLATE, CLASSIC CREAM, STRAWBERRY, SOFT FRUITS, RASPBERRY, LIQUORICE, ALMOND BRITTLE, MELON, MINT, HONEY, BLUEBERRY, HAZELNUT, NUTI', PEACH, TIRAMISU', TOFFEE MOU, TROPICAL, VANILLA, ZABAGLIONE.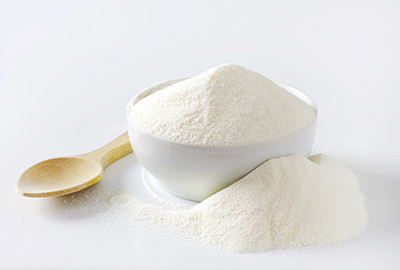 POWDERED MILK AND DERIVATIVES
Uninatura continuously searches with passion for the best raw ingredients for gelato and pastry making, aiming to offer a large range of natural products of the highest quality for the gelato and pastry sectors. Our powdered milk is obtained by a spray-dried atomisation process and provides an average protein content among the highest in the market.
Every batch of production is accompanied with related analysis and microbiological certificates.

Varieties: INSTANT SKIMMED MILK SPRAY, FULL CREAM MILK SPRAY 26%, INSTANT GRANULATED, SKIMMED MILK EXTRA, CONDENSED MILK, SUGARED AT 9%, SKIMMED MILK WITH PROTEIN, FULL CREAM MILK WITH PROTEIN.